The pectus clinic is actively involved in academic research and collects data around the measurements we take, and results achieved. We would like to share some of the data we collected, and the presentations and papers published.
Bracing
External compressive bracing is a well-established treatment for pectus carinatum or pigeon chest with many papers published in the literature from around the world.
A selection of our recent presentations and publications on topics related to pectus carinatum and bracing.
This study aimed to characterise the epidemiology of this condition through the examination of a large cohort of patients from a single centre. Based on the physical characteristics Pectus Carinatum is better described as a developmental chest wall disorder which can associate with functional deficit as opposed to a congenital cosmetic disorder. From our series, the results corroborate this; the typical age of presentation is 11 years old with a family history in 26.4% of patients, with 32.6% of patients being symptomatic.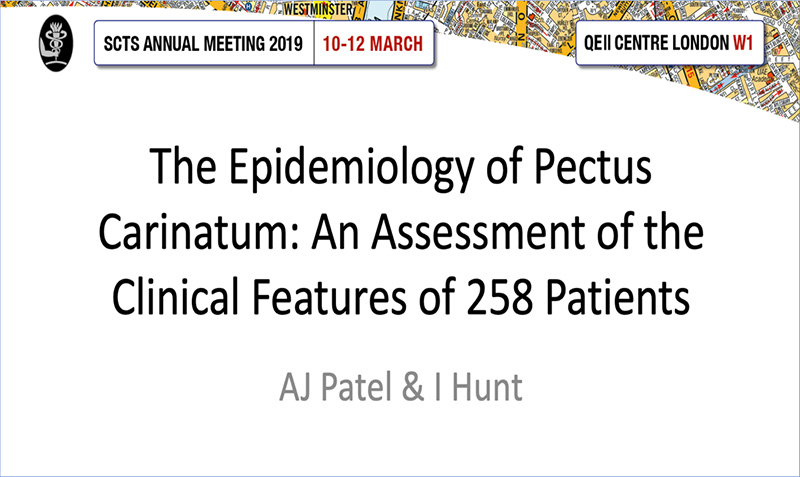 The study examined the association and significance of musculoskeletal deformity and potential long-term sequelae in Pectus Carinatum. 51.6% were noted to have one or more musculoskeletal abnormalities. The most common associated posture issue was rounded or anterior projected shoulders, followed by forward head movement. The common cluster of posture-related problems was anterior rounded shoulders and thoracic kyphosis seen in around 21%.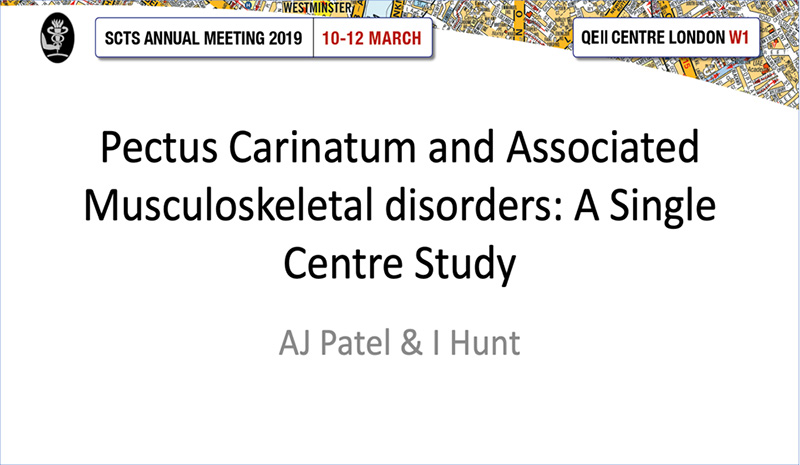 The study examined the association and significance of rib abnormalities together with potential long-term sequelae in Pectus Carinatum. Nearly half of patients were noted to have one or more rib abnormalities. The most common associated abnormality was left directed costal flaring (88%), followed by right directed flaring (78%). Bi-directional flaring was present 77%. The majority of these defects were classified as mild (66%).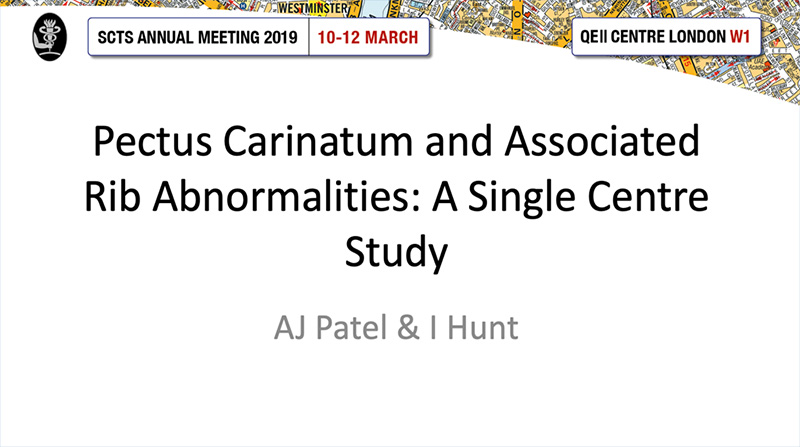 The study aimed to assess whether correction of the deformity followed by a protocol of non-tightening compressive bracing was associated with improved compliance while maintaining improvements in satisfaction and quality of life. It found a significant and immediate improvement in the pectus carinatum deformity which was maintained throughout the period of bracing. There were high rates of patient concordance with only six patients failing to complete the bracing protocol to date. Patients described a significant improvement in their subjective impression of their chest morphology, a significant improvement in their mood and high levels of satisfaction with treatment.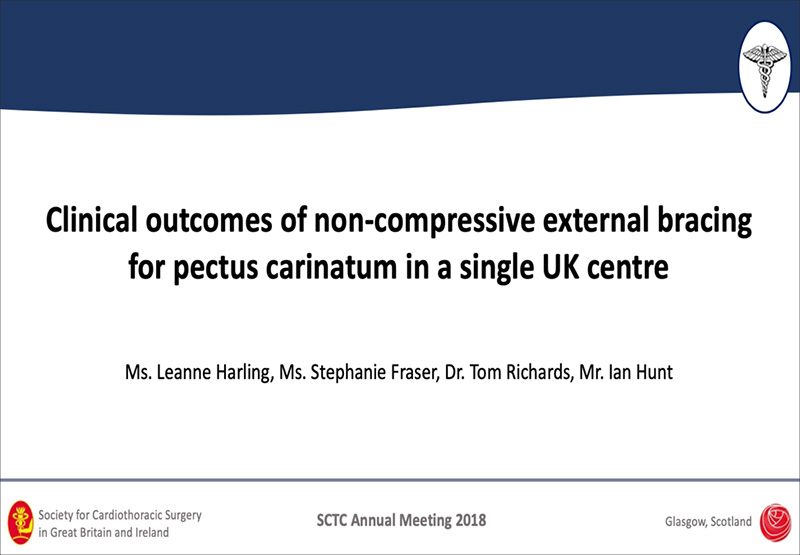 The study aimed to ascertain whether a clinical model of the Haller index could be utilised to assess the severity of pectus carinatum deformities in an out-patient setting without the need for radiological investigations. A low Pectus Index correlated with increasing severity of the deformity. Patients with a PI of >1.29 were associated with mild deformities, 1.28-1.18 had moderate deformities, 1.17-1.07 had severe deformities and a PI of <1.02 was associated with extreme forms of pectus carinatum deformity.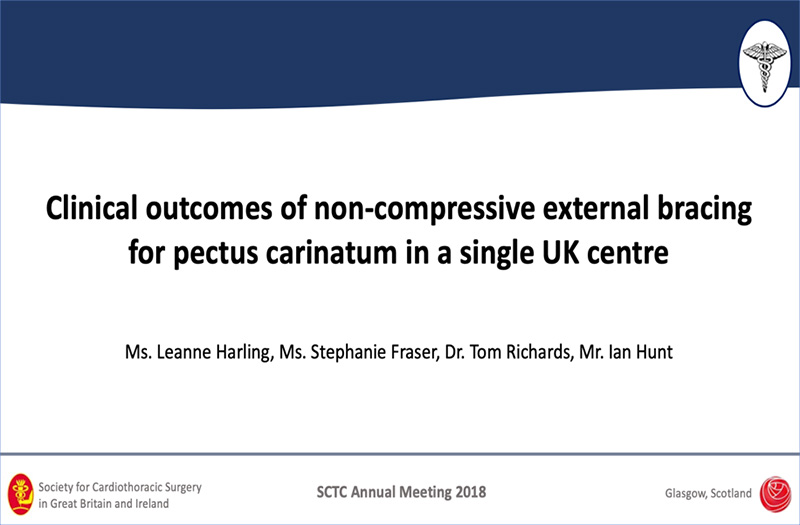 The article reviewed the current evidence around the role of compressive external bracing in treating patients with flexible Pectus Carinatum. Sixteen articles were integrated after literature review; all articles were compared on the factors including age and sex of treatment cohorts, method of assessing PC (degree of severity as well as type), patient selection protocol (i.e., suitability for external compressive bracing), the bracing protocol itself, duration of treatment, metrics used to assess outcome and success, compliance and dropout rate, and length of long-term follow-up. All the papers reviewed were descriptive case series over a median period of 4 to 24months with two papers not stating the study period. Ten of the papers included 100 or less patients within their study, with only two papers including a significant number of patients (> 250). We concluded that This treatment modality has been demonstrated to be effective, safe, and reasonably well tolerated but the crucial point to convey here is the high degree of variability in the studies reporting on this technique; not only in the technique protocol itself but factors, such as age of patients recruited, length of treatment, outcome measures, and even making some form of appropriate assessment of type, and severity of the PC and using that to inform patient selection.