Welcome to the Pectus Clinic, the UK's only clinic that is run by doctors who specialise in chest wall deformities and who can guide you about all aspects of your chest wall deformity.
The Pectus Clinic is led by Mr Ian Hunt, a consultant Thoracic Surgeon and Medical Director of the Pectus Clinic who works with specialists from all over the world to offer the latest surgical and non-surgical treatments for all types of pectus deformity.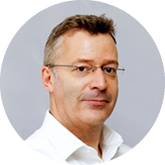 Introduction to the Pectus Clinic
The Pectus Clinic was set up in 2014 to offer the best impartial advice for your pectus deformity and cut through the issues of poor, misleading or simply misguided information provided by non-specialists.
Because its run by doctors and other health care professionals who truly understand chest wall problems in general and pectus deformities specifically we can provide all the information you need and help you decide what options you have; whether is physical therapy, bracing, other non-surgical approaches, the latest surgical procedures or a combination of all these treatments we aim to give you the best outcome possible.
It's official, the Pectus Clinic is now the largest pectus bracing clinic in the UK!
The Pectus Clinic since starting has seen over 3000 patients with chest wall or pectus deformities and helped patients and their families with expert advice and treatment.
Or contact Spire St Anthony's Hospital
treatment enquiry team on:
0208 337 6691
Hospital enquiries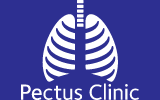 Contact Tracey Varney
(Pectus Clinic Administrator)
07493 124025
+44 (0) 2032394469
enquiries@pectusclinic.com
Contact Monika Wint
(NHS Secretary)
0208 725 3287