A surgical technique used to treat most forms of pectus excavatum it involves placing an implant under the skin, soft tissue and muscle layer in front of the breast bone to mask the deformity. Compared to other types of surgery which correct the deformity it is a minor less invasive surgical procedure.
Previously the results of such implants were variable depending on patient selection, technique used and implant inserted. More recently, custom-made implants based on 3D reconstructive technologies have been developed which significantly improve on the cosmetic result.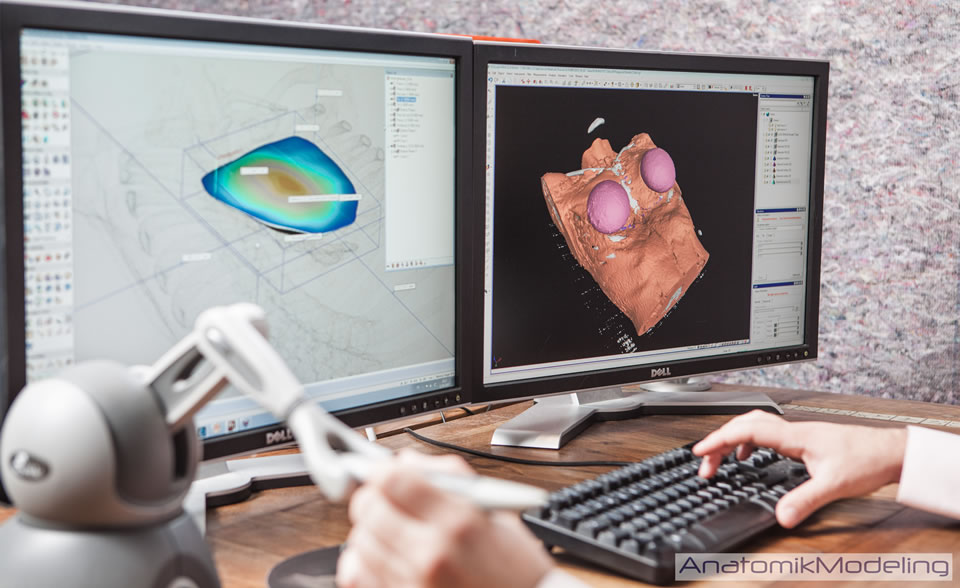 Using the latest 3D CT technology an implant is designed using an exact virtual anatomical model of the patient's chest deformity
Working with AnatomikModeling, one of the world's leading 3D custom-made pectus implant experts the pectus clinic arranges for a virtually designed pectus implant created from each patient's 3D-scanned body to be made. Each implant is unique and perfectly fitted to each patient's anatomy.
Following expert assessment of your pectus deformity, if pectus implant surgery is considered the best option for you, the Pectus Clinic works with Mr David Gateley, an experienced plastic surgeon and founder of drg-plastic surgery.
A prosthetic pectus implant is a less intrusive non-corrective procedure, with generally quicker recovery time. It offers an alternative to more invasive corrective surgery particularly in patients with no symptoms or functional problems.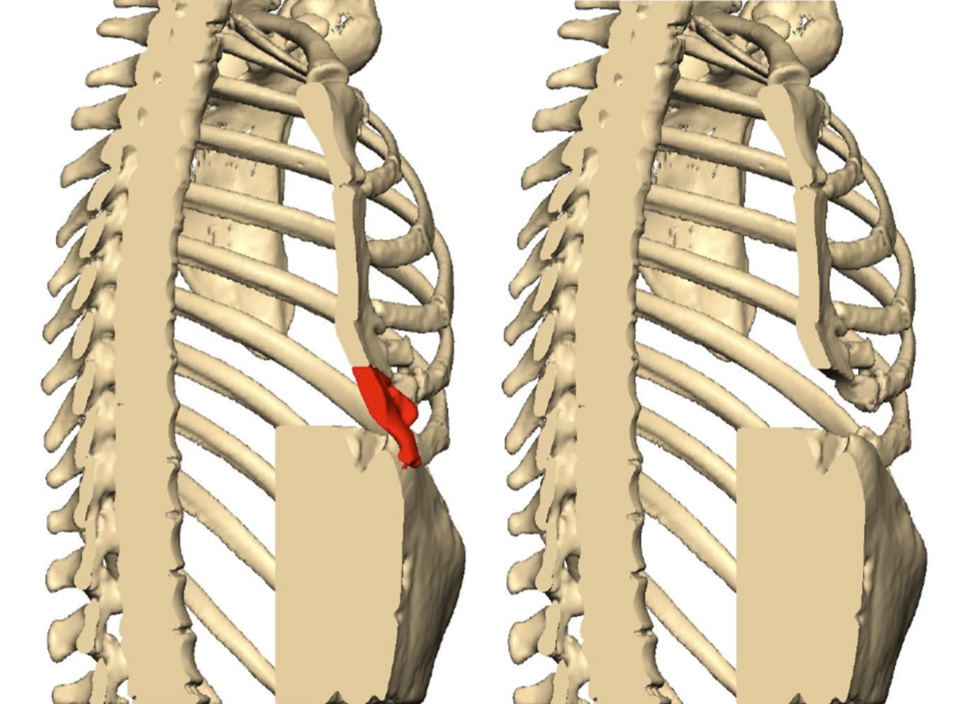 CT reconstruction highlighting area of residual pectus excavatum with protrusion (in red) before (left) and after excision (right) in a patient with unsatisfactory pectus excavatum chest wall correction (modified Ravitch) performed elsewhere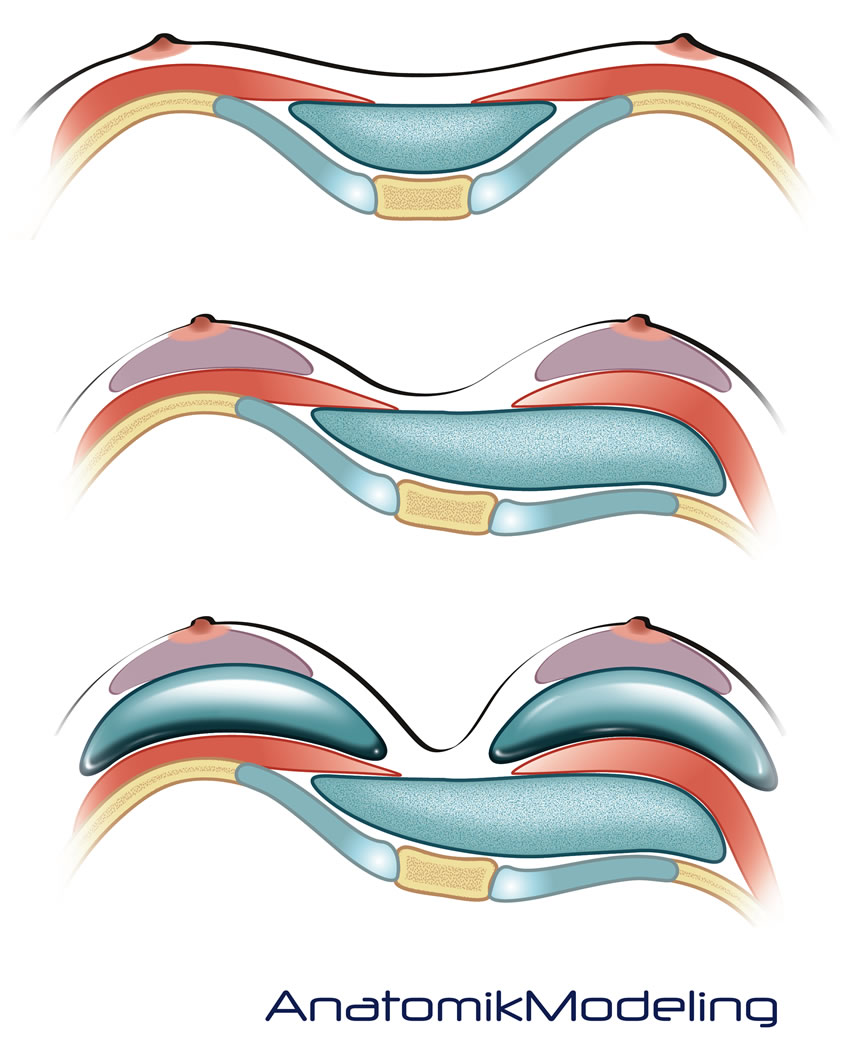 The custom made implants corrects the pectus excavatum and can be combined with breast implantation to augment small breasts or be used in patients with significant chest wall deformities such as those with Poland's syndrome.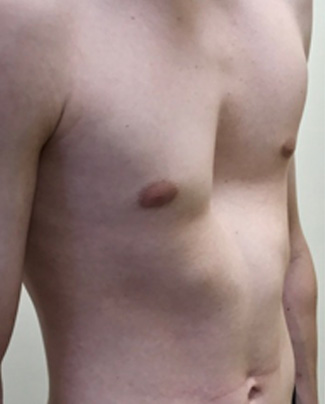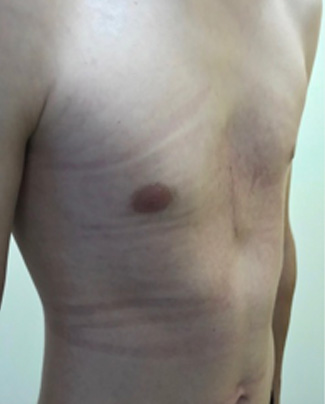 Photos before (left) and 3 weeks following non-corrective surgery with pectus implant (right)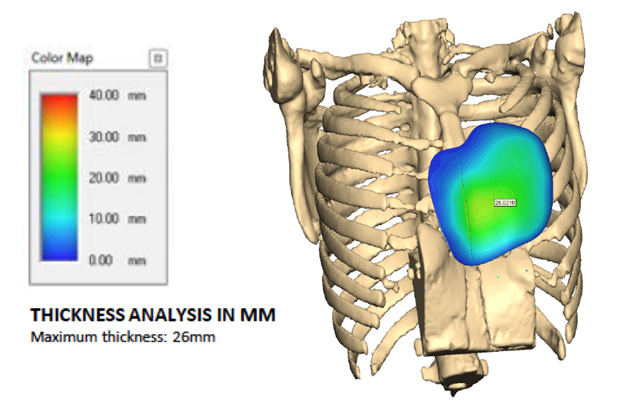 Chest CT reconstruction and 3D implant demonstrating graded thickness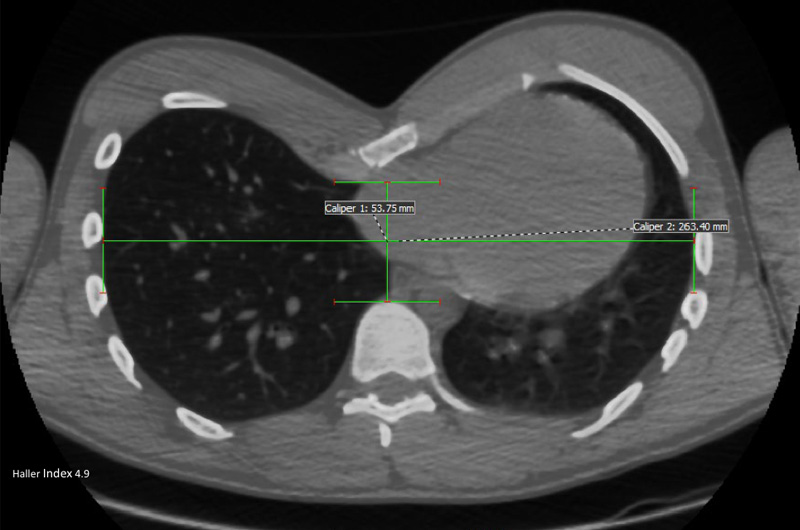 Chest CT showing a significant pectus excavatum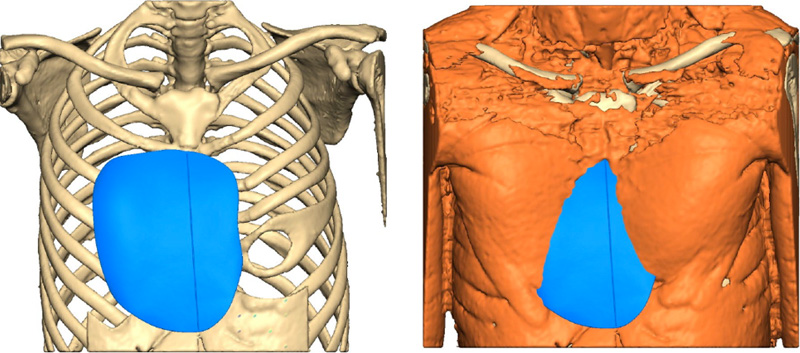 Front bony view and with muscle showing implant in place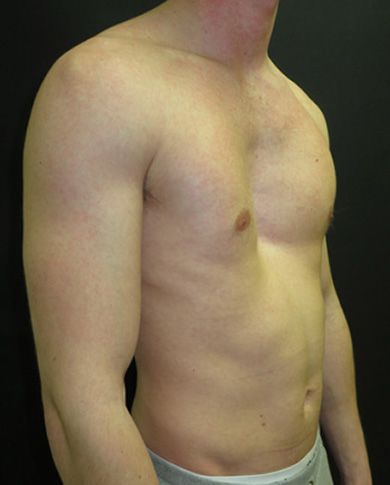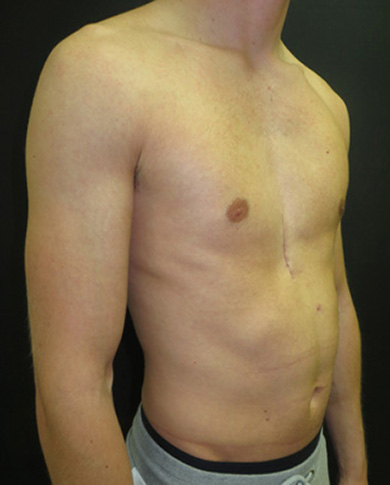 Before (left image) and 6 weeks following non-corrective surgery with a pectus implant (right image)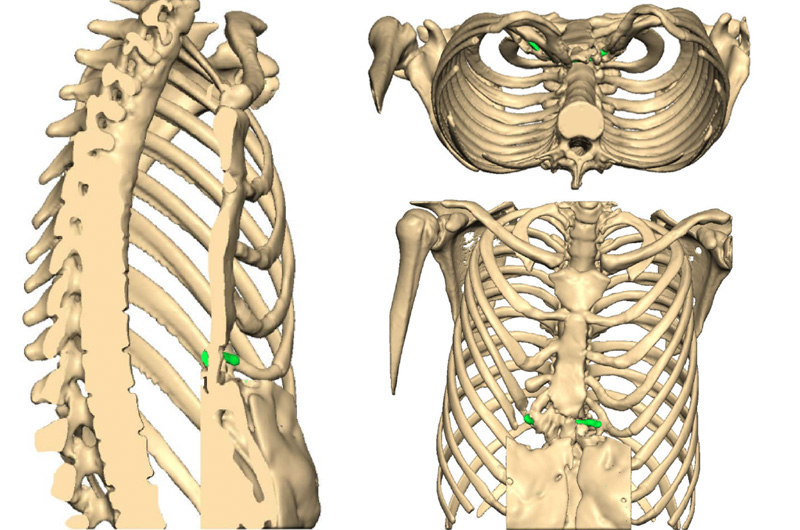 Chest CT reconstructions of chest with the mesh used to 'hold' sternum forward highlighted in green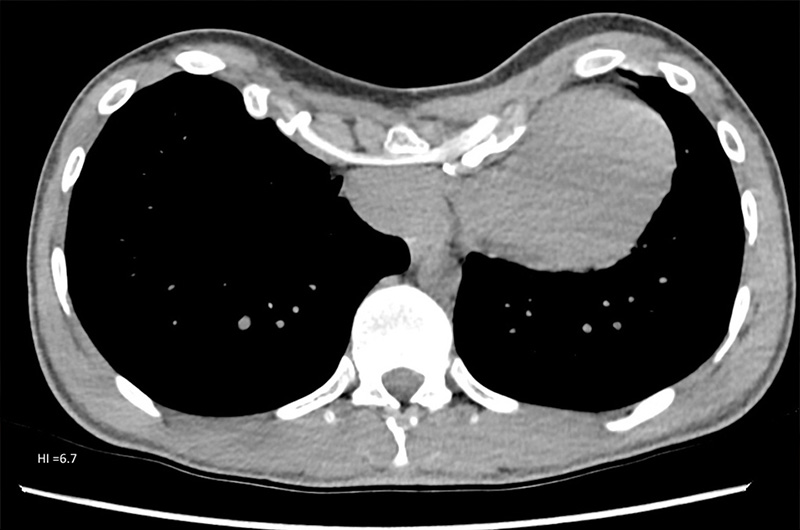 Chest CT showing a significant residual pectus excavatum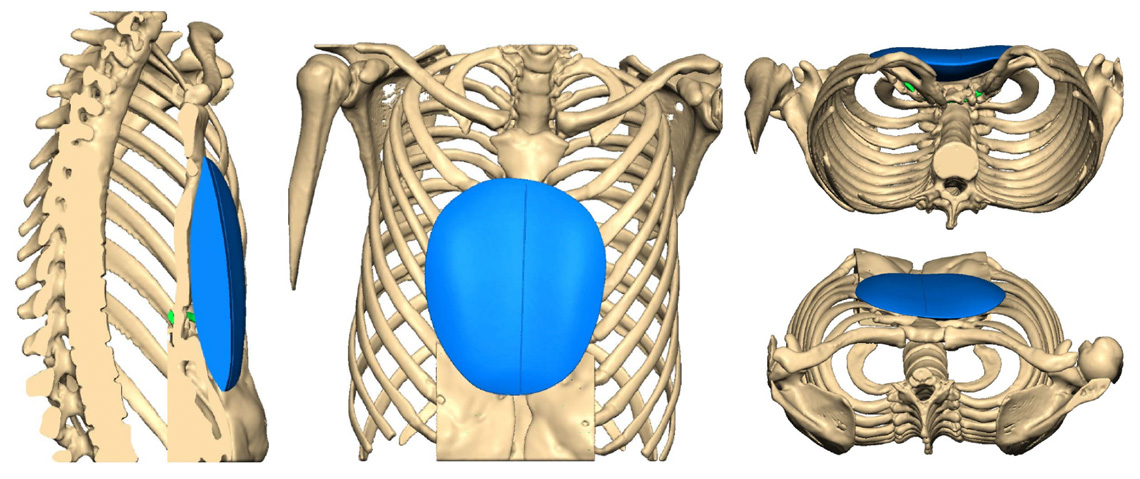 Chest CT reconstructions and planning scans of implant and it's position in the chest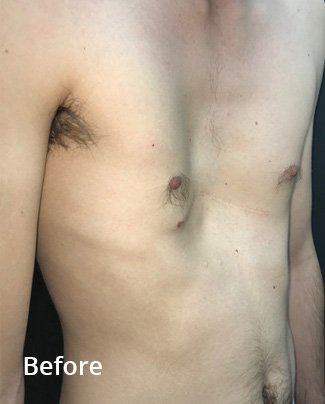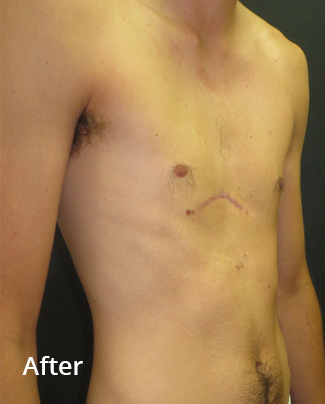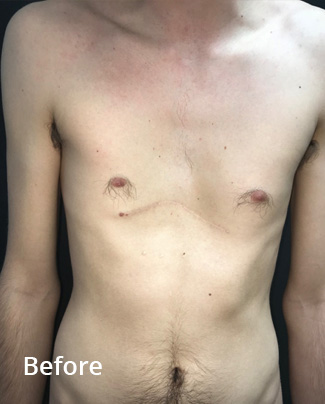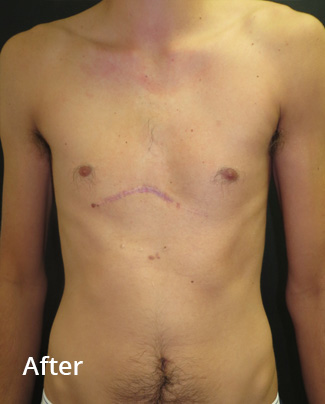 Before and 8 weeks following non-corrective surgery with a pectus implant. The implant was inserted through the previous scar

Frequently Asked Questions about pectus implants for treatment of pectus excavatum
We take numerous measurements and photos before, during and after Pectus Implant treatment as many of the problems we see centre around appearance. With the patient's permission we are happy to share our outcomes.
It is important that we can show evidence that the Pectus Implant treatment we offer and the results that we achieve are proven. We actively collect data to allow us to study, research and publish are outcomes.
If you are considering Pectus Implant treatment for your Pectus deformity it's important that you have confidence that we provide the best advice and treatment. Many of our patient's have shared their experiences: