External Bracing
A external compressive bracing system is considered the first line of treatment for pectus carinatum or pigeon chest and is the preferred method to reshape the chest wall in young patients with flexible chests. The brace is worn regularly for around 8 to 12 months and if the schedule is followed corrects the chest. The Pectus Clinic has one of the largest bracing program in Europe and regularly publishes data on its practice and outstanding outcomes.
Before and after images shown using the slider (drag central cursor left or right to view).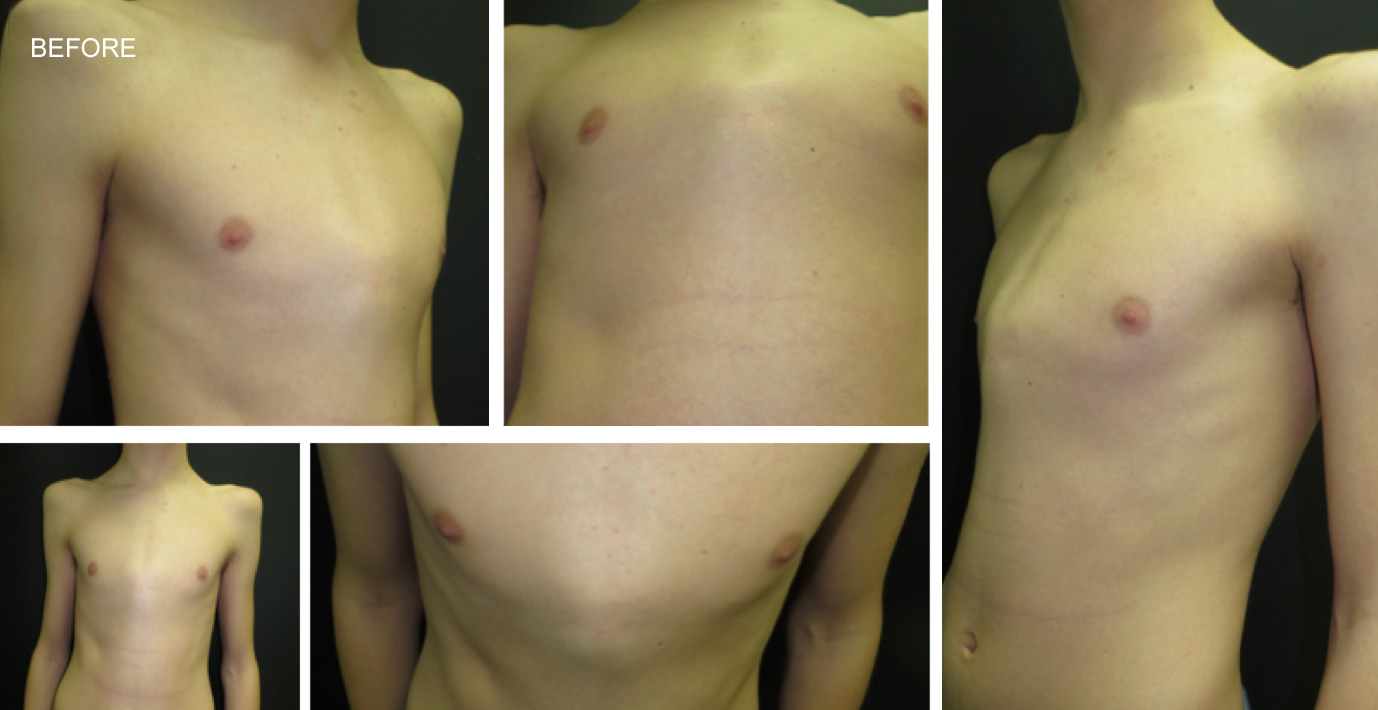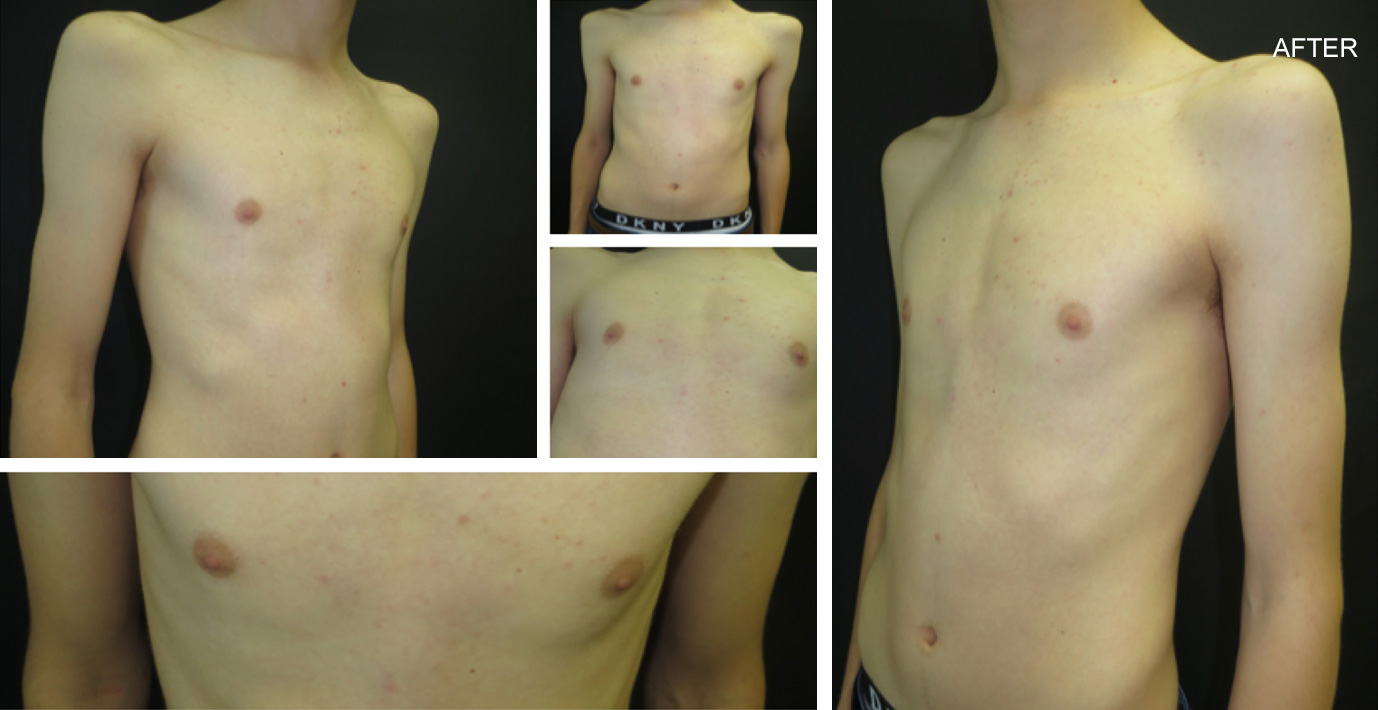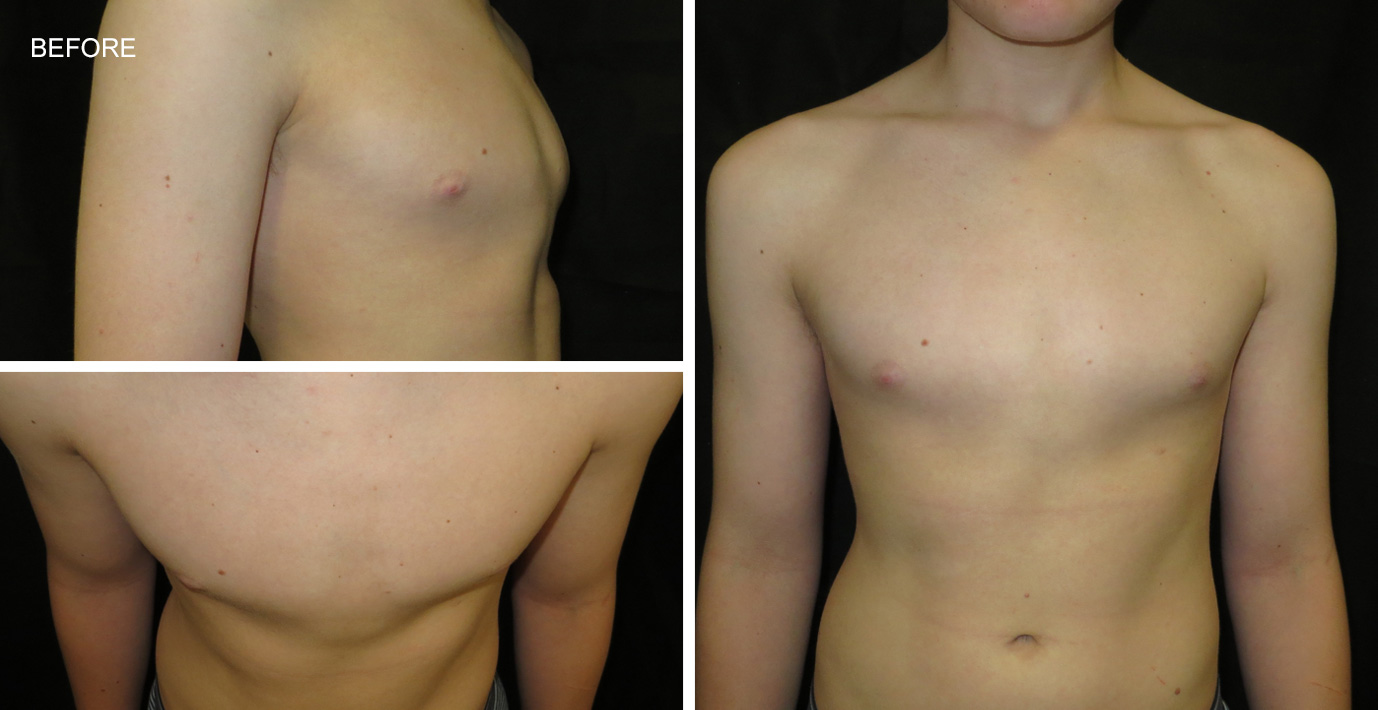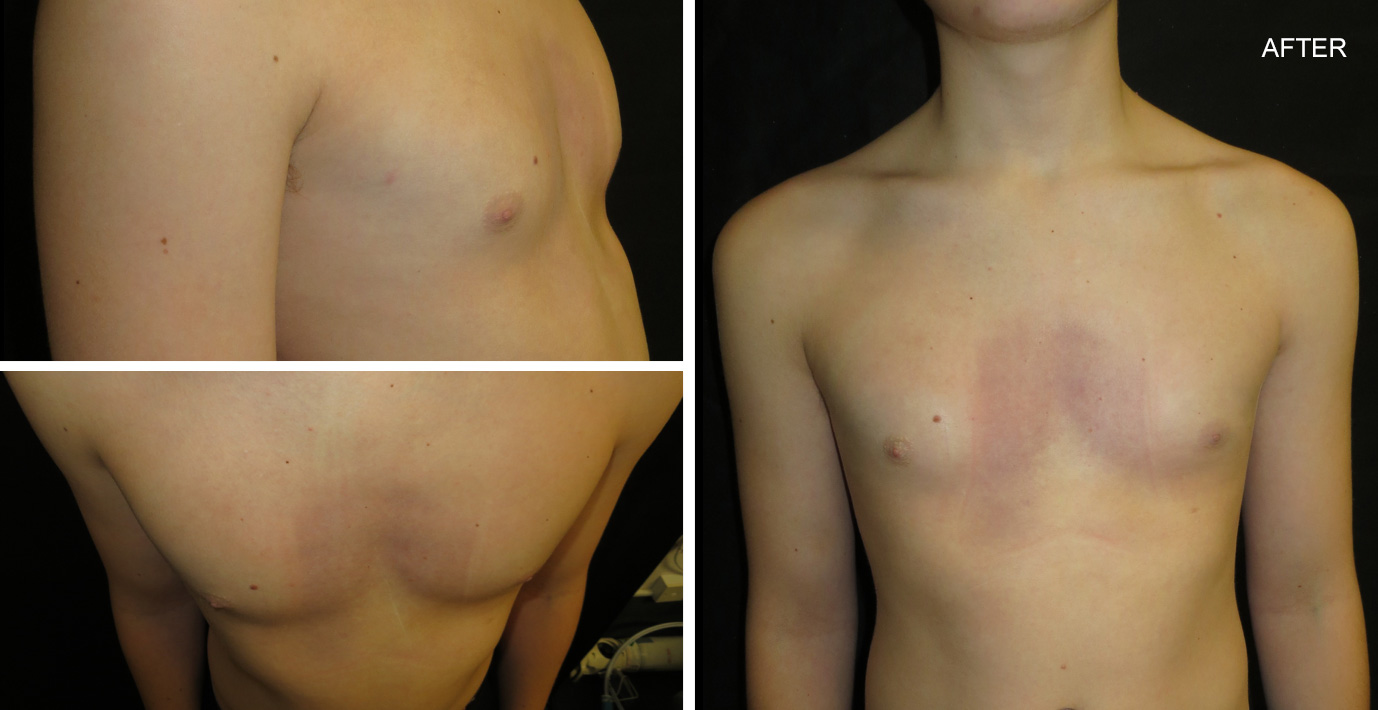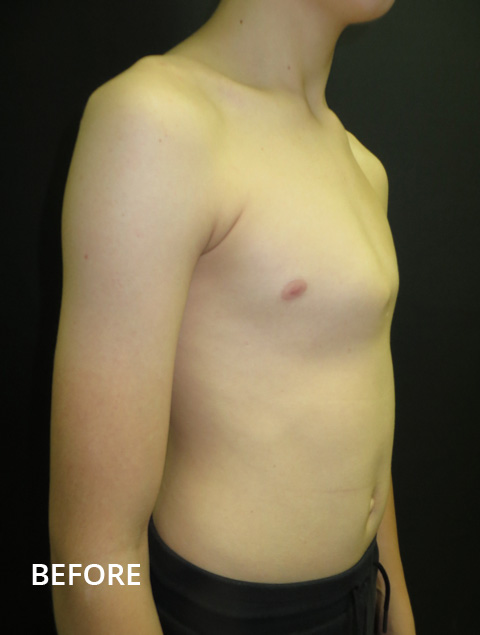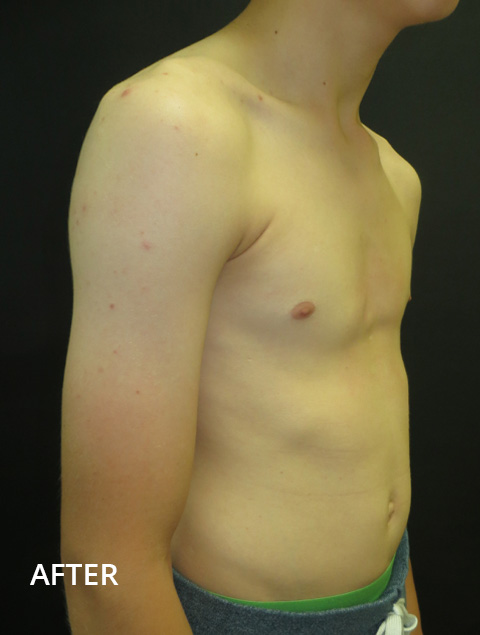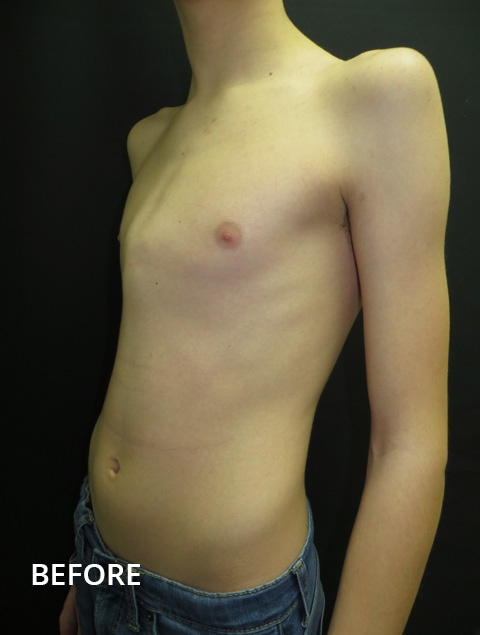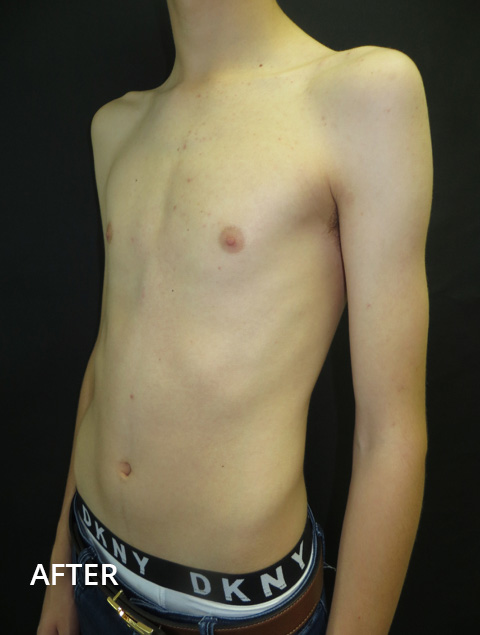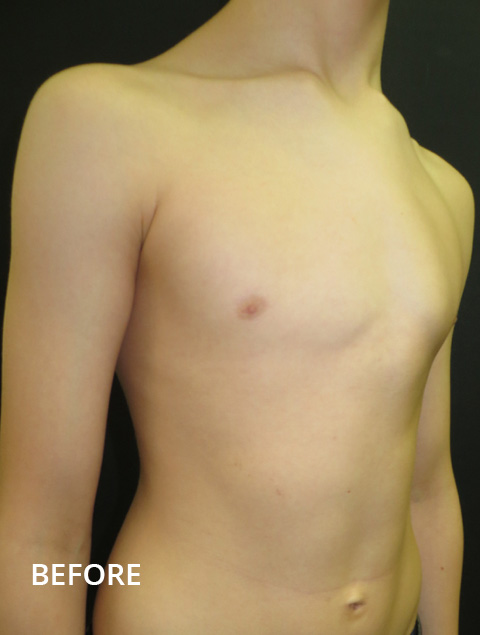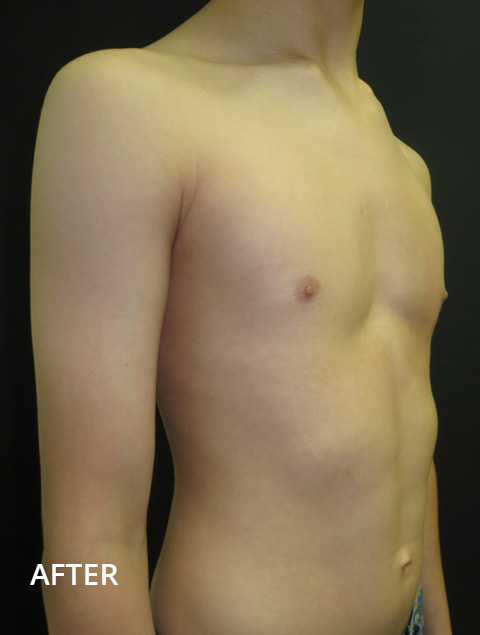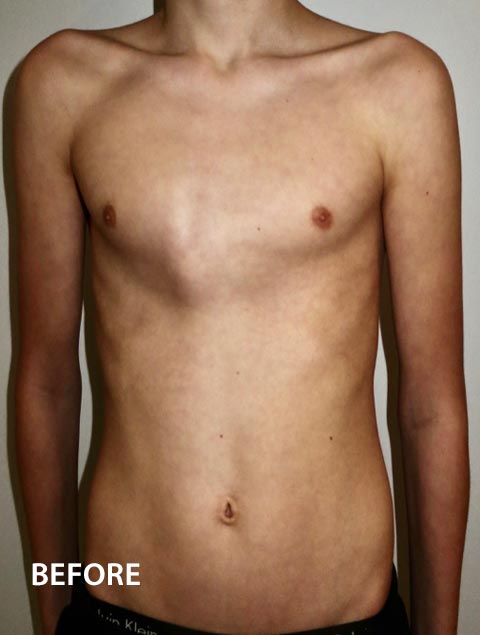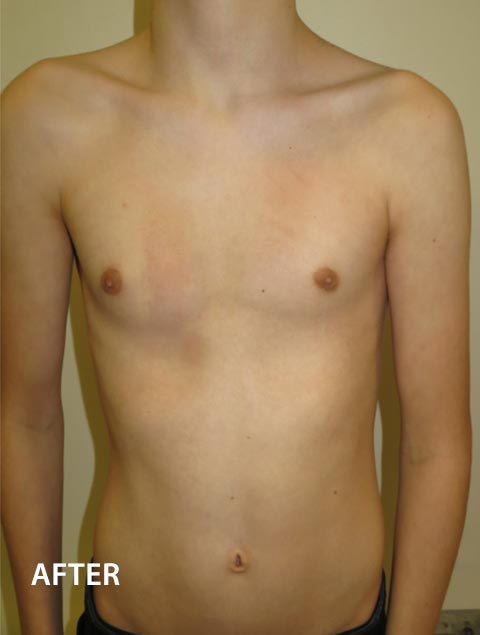 Rib Flare Treatment
External bracing for rib flare where the lower rib cage sticks out can be treated in patients with flexible rib cages using rib flare straps or a rib brace combined with targeted physical exercises.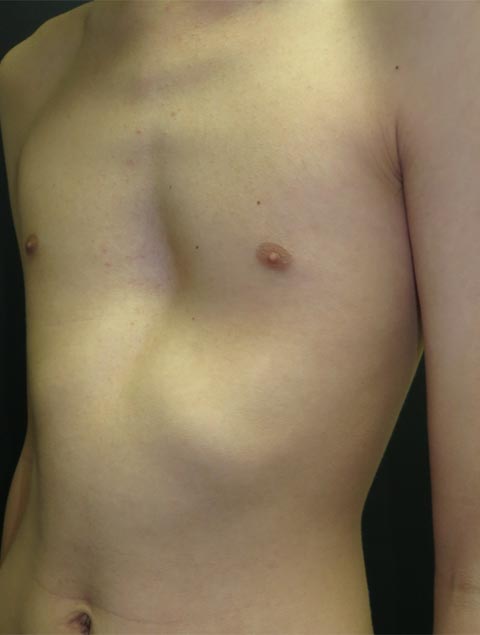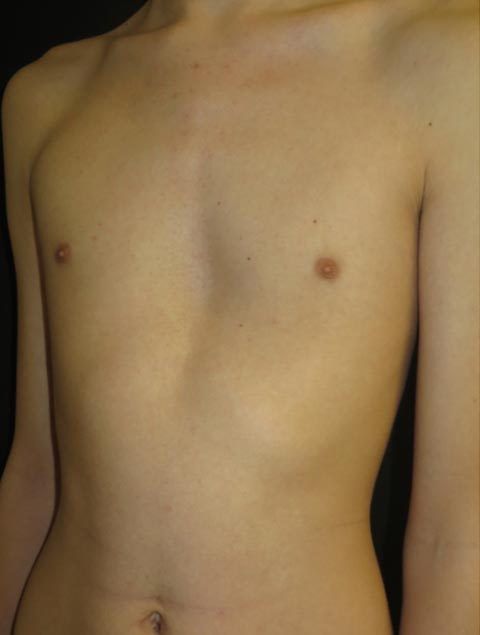 Patient with Pectus Excavatum and rib flare before (left) and after (right) using a rib flare brace worn for around 4 months
Corrective Surgery
Corrective surgery for Pectus deformity remains an important treatment choice. It allows correction of the underlying deformity, potentially relieving or improving physical symptoms and improving the shape of the chest. Several surgical approaches can be involved including the Nuss procedure, minimally access forms of corrective surgery, the Modified Ravitch operation and using a combination or hybrid approach to the deformity.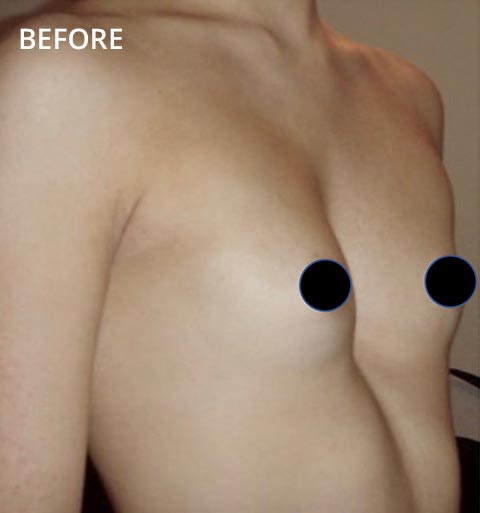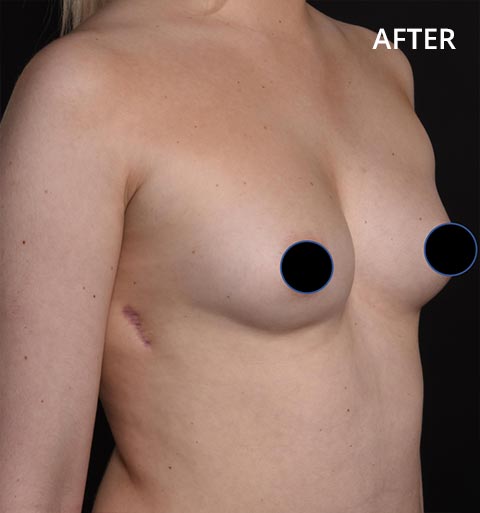 Nuss Procedure
Before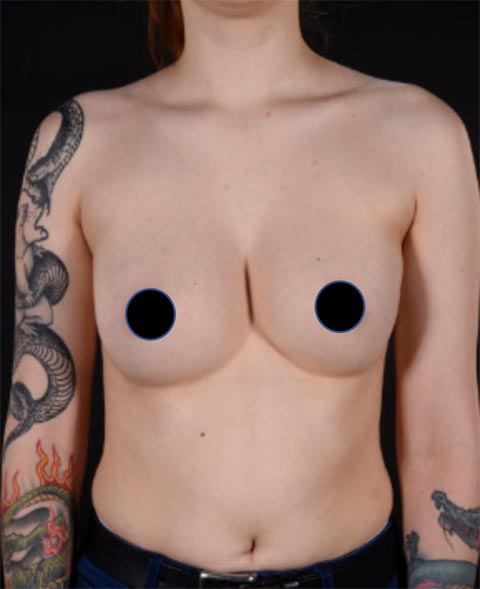 After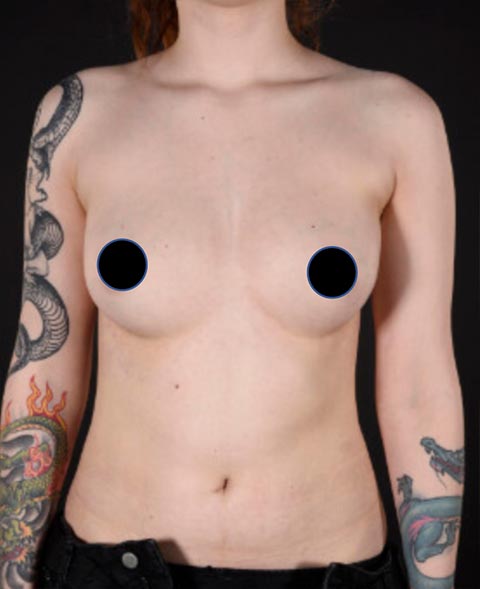 Before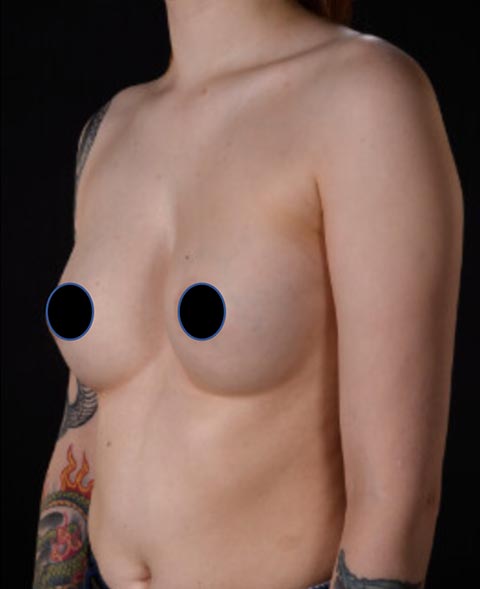 After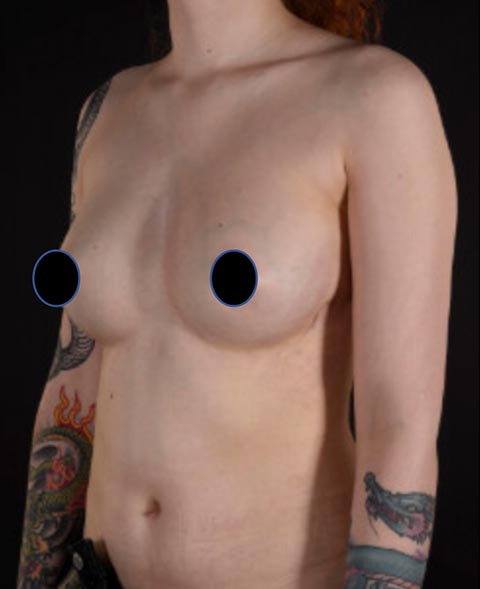 Before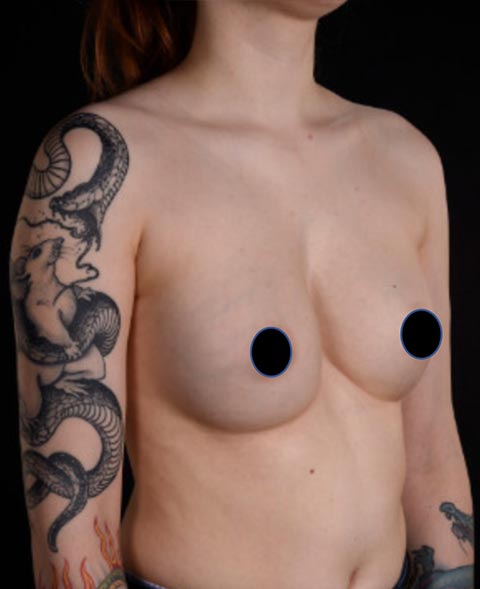 After